Personalquelle
The recruitment agency for gastronomy and hotel service!
Working where other makes vacation!
Are you looking for qualified staff for your restaurant or hotel business?
Are you looking for a challenge as a specialist in Austrian gastronomy?
Here with us you are right!
We are the recruiters, specializing in gastronomy.
We bring the right people together!
Motivation
Satisfied customers and happy candidates, that is our motivation and our aims, for which we go to work daily and with enthusiasm.
Corporate values
Fairness, loyalty, trust, competence,
Reliability, efficiency!
We build on that!
Mission
We want to increase the competitiveness of our customers, in which we simplify and reduce the personnel search through our service!

We would like to offer the candidates a long-term interesting position in which they can use their skills and talents successfully and with joy!
You are looking for someone with experience, the right skills, as well as focused on good results!
We will find the perfect solution for you and your aims!
Contact us!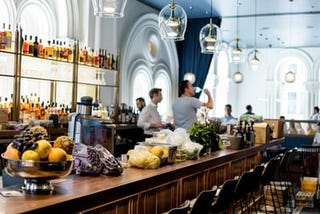 We help you to discover new opportunities, and we enable you to seize them
and to make new interesting career paths!
We look forward to receiving your application, which you can send to us via e-mail!
Of course, our service is free of charge for employees!